Greetings
Vice President Yuji Ryu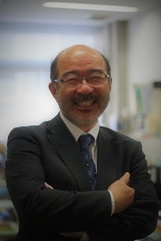 In 2001, Kitakyushu Science and Research Park was formed within a state-of-the-art educational and research environment at the Hibikino campus located in Wakamatsu Ward, Kitakyushu. Along with our faculty, other leading universities and institutions have gathered from inside and outside Japan, and are working cooperatively and competitively with each other to achieve useful results in education and research.
During the 21st century, it is estimated that global environmental problems will become more serious than ever. Having earlier enjoyed the benefits of technology, we now have to face some negative impacts of that technology, such as climate change and resource depletion occurring across national borders.
The city of Kitakyushu has been working to transfer to other Asian regions its know-how and technology gained from experience dealing with such problems in its own environs, in areas such as overcoming the problems of pollution. Our faculty also aims to foster human resources as well as develop technology that responsibly and optimistically looks towards the future through meeting the scientific challenges presented by global environmental issues that await us in the 21st century.
If you wish to pursue further study and do research in environmental technology and information technology, which will become the key subjects this century for unlocking the door to the future, we are looking forward to seeing you at the Hibikino Campus.
Environmental Engineering Faculty Dean Kazuya Uezu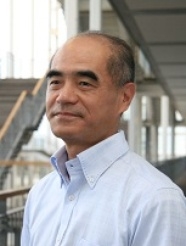 In 2001, the University of Kitakyushu's Faculty of Environmental Engineering was established as one of the core institutions at the new Kitakyushu Science and Research Park. Since then, it has played a central role in producing world-class researchers committed to deepening understanding of environmental problems from a global perspective.
We are now being confronted with the negative aspects of industrial civilization and the rapid economic growth of the 20th century in the form of environmental problems. The issues confronting us today are not local issues but global ones, and because of their very scale uncovering their causes and initiating solutions is no easy matter. However, speed is of the essence, and with this in mind we must develop our human resources and promote further research.
In the 20th century, we all must consider the impact that rapid industrial and economic growth is having on the environment. Therefore, we must all work together to come up with solutions as quickly as possible. With this in mind, we feel it is necessary to nuture researchers with a global perspective.

In 2008, the University of Kitakyushu recruited new faculty members from various academic fields and enterprises to meet changing environmental needs. At the same time, the new Environmental Resource Systems Course was established, strengthening our commitment to producing world-class educators and researchers in environmental and information technology. We hope that our students from both Japan and abroad have the passion and drive to make a great contribution to the world in the future.